---
The Morning Pages are one two basic tools introduced in the book The Artist's Way. The author, Julia Cameron, describes them as "an apparently pointless process." Cameron claims this "pointless" process is so important that she suggests purchasing a new notebook for the sole purpose of this exercise as a way of commemorating the beginning of your journey.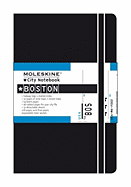 *Affiliate Link*
After reading the first few pages of The Artist's Way, I began writing Morning Pages. This exercise is the process of writing out, by hand, whatever comes to mind for three full pages. Don't stop even if you can't think of anything to write. Cameron advises that if you don't know what to write, then you write those words until something else flows from your pen. It doesn't matter what you write, you just keep scratching out words until you finish your three pages.
I must admit, I was skeptical, but I committed to the process and after only a few days, I could see the benefits. So much so, that I would like to share with you four reasons I found for why every writer should start their day with Morning Pages.
1. Helps with Writers Block
The number one piece of advice to combat writer's block is stream-of-conscious writing, the practice of putting pen to page or fingers to keyboard and writing whatever comes to mind. It doesn't matter if it makes no sense, if it is illegible, if it lacks punctuation, or if all the words are spelled incorrectly. The point of stream-of-conscious writing, or free writing, is to get out of your head and just let the words flow. By allowing them to flow without filters, you put yourself in a better frame of mind to start organizing words and thoughts into sentences and paragraphs.
When the brain relaxes, it can come up with all kinds of wonderful prose and poetry. It can create ideas for blog posts or articles for magazines. Morning Pages turns on the flow to creativity.
2. Learning About Myself
When I write without censoring my words, my brain opens and shows me the blocks I am putting in my own way. These pages are supposed to be raw and unfiltered and when I let myself lean into the process, I notice patterns in my ramblings, limiting beliefs about myself that I need to work on to improve my ability to write. Limiting beliefs are words of self-doubt that make trying [fill in the blank] scary.
The Morning Pages reveal hard truths about myself and my writing and allows me to work through these issues with ink. Cameron says people want to give up writing them after a couple of weeks because that's when the challenging blocks start to emerge. They walk away from the pages instead of writing through the blocks. I gave up the pages right on schedule, but I went back to them because I know that working through these blocks will make be a better writer.
3. More Focus
Within days of starting my morning pages, I discovered I was more focused on what I needed to do. I made a plan and, more shockingly, executed the plan. Words flowed from my brain to my fingers coming to life on the page. I stopped looking for distractions when I was writing because I was entrenched in the words. They became friends instead of enemies to escape.
I was able to focus on my not-so-creative work as well. The tasks that need attending to that are a necessary part of practicing your craft. These items also became a form of creativity and I could let myself get the business parts done and reward myself by diving back into the words.
4. My Dreams Returned
One welcome and unexpected side effect of the Morning Pages was that my dreams returned. My entire life I dreamed epic scenarios that lingered after my body was trying to wake. Lately, those dreams had almost completely disappeared from my memory. Sometimes I could catch a snippet, which reassured me that my dreams were still there, but the sagas of action and romance that dominated my slumber disappeared with the alarm. After writing the Morning Pages for a few days, the memories of my dreams returned giving me even more inspiration for my writing.
I have found value in Morning Pages after just a few short weeks of writing them. They have become part of my morning routine to flex my creative talents before seizing the day.
Do you have a morning writing ritual to set the tone for your day? Does it involve free writing?
---
Connect with me by joining my email community and receive a free gift of daily affirmations inspired by The Artist's Way by Julia Cameron.